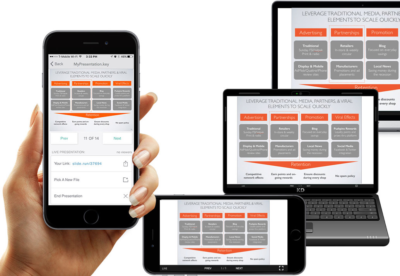 Climb Labs spoke with Stasi Michailidis about his new product Slide Remote, which adds powerful file management, analytics, and device optimization tools to the sales presentation process. Take a look at how this product will fit in with Climb:
Slide Remote Gives You Total Control of Your Sales Presentations

Climb Real Estate provides this information to the public and our clients and does not guarantee its accuracy. Climb Real Estate does not necessarily represent the seller nor the marketing company in any way. For buyer representation, contact Climb or learn how to buy new developments.